Oil Change Grove City OH

When it's time for an oil change, it's likely you expect this vital maintenance item to be performed quickly and according to a high set of standards. You can count on the team at Genesis of Dublin to have you covered in this regard. Continue reading to learn about the experts who'll take care of this for you as well as some important information about oil changes themselves.
---
---
We Offer First-Rate Automotive Care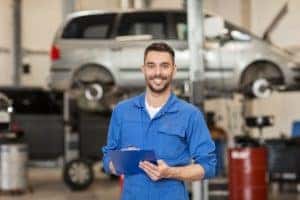 The mechanics in our service center are certified, experienced, and highly skilled. They put their knowledge to work to provide your vehicle with the care it requires to perform according to your expectations for a long time. Plus, they use the latest technologies to produce top-notch results every time. You can count on these experts to work hard to get you back on the road as quickly as possible.
The Services That Accompany Your Oil Change
When your Genesis pulls into one of our service bays for its oil change, there are several other tasks that will be performed at the same time. For starters, all fluids are checked and filled as needed. All the belts are also inspected to make sure they're in proper working order.
This is also the time your battery will be given a once-over to make sure there are no signs of leaking or corrosion. Finally, there's the tire rotation. Having this service performed during your oil change appointment makes sure the wear and tear spreads evenly across the surface of each tire instead of in isolated spots. As a result, your tires stand a better chance of lasting longer.
Why Oil Should Be Changed on a Regular Basis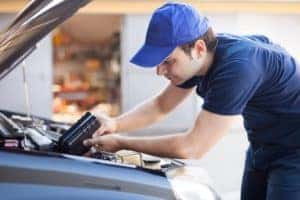 Oil acts as a lubricant for all those moving parts inside your car's engine while also keeping everything cool and clean. When oil gets older, it begins to separate and collect various particles of dirt inside the engine. Eventually, a damaging sludge will develop. If left untreated, it can eventually cause the engine to stop working entirely. Regular oil changes prevent this from happening.
Recommended Oil Change Intervals
How often oil changes should occur depends on which kind of oil you're using inside your engine. If your car is older, it likely runs on conventional oil. It's recommended this type of oil be changed every 3,000 to 5,000 miles. Synthetic oil is the kind you'll find inside most newer engines. It can last a lot longer. You can plan on traveling around 6,000 to 7,500 miles before it will need to be changed.
Oil Change Grove City OH
If you have any questions about the information above, feel free to reach out to our team here at Genesis of Dublin so we can get them answered for you right away. If your car is due for an oil change, contact us today to schedule an appointment.