Genesis Service Dublin OH

---
Are you in need of a service center near Dublin, OH? If so, then the team at Genesis of Dublin would like to provide this brief introduction to the kind of experience you'll have when you bring your car to us. Continue reading to get a sense for what we're all about.
---
Our Technicians Are Certified

The crew of experts in our service department are experienced, certified, and highly skilled. You can count on them to provide your vehicle with the right care at the right time. In addition to that, they have access to the latest technologies, equipment, and methods to bring about the kind of precision you expect.
Service Center
Schedule Service
---
The Areas We Cover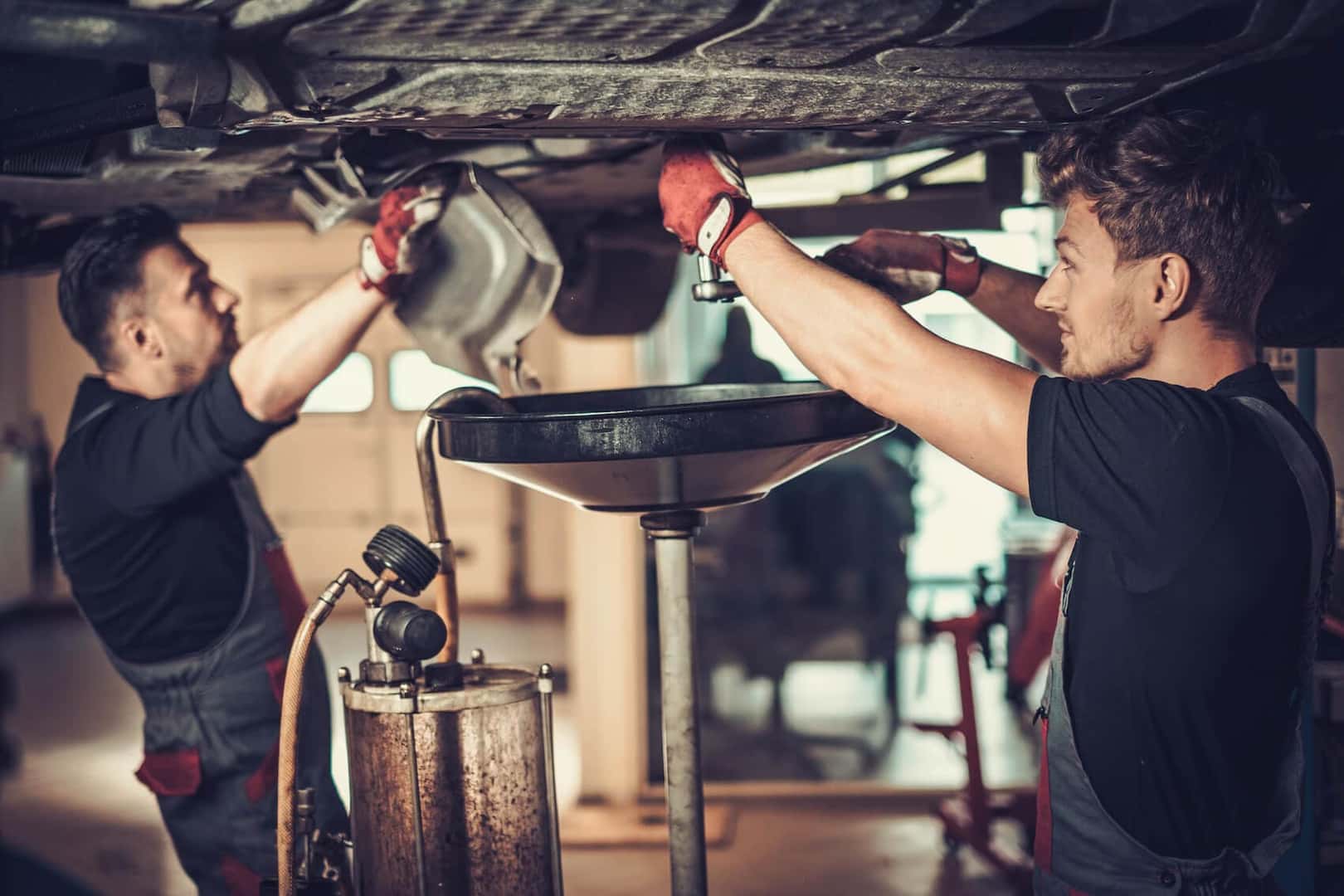 Whether you've noticed a burning smell coming from the engine, the brakes are squeaking, or the transmission hesitates between gears, you can rely on us to get to the bottom of any issue you might be having with your vehicle. See below for a quick sample of the sort of work you can have completed here:
Brake maintenance
Diagnostic checks
Tire support
Engine tune-ups
Oil changes
Oil changes are important in making sure your car continues to perform reliably for years to come. When oil ages, it loses its ability to clean, lubricate, and cool the various working parts inside the engine. As time goes by, it begins to collect debris. Eventually, it may create a damaging sludge that can cause the engine to stop working entirely. Having your vehicle's oil changed on a regular basis prevents this from occurring.
Exactly how often this procedure should be performed depends on the kind of oil you use. If your car is older, it likely runs on conventional oil. If that's the case, it should be changed about every 3,000 to 5,000 miles. If your car is newer, it probably uses synthetic oil that needs to be switched out every 6,000 to 7,500 miles.
Tire rotations are vital as well. Changing your tires' positions around the car promotes longevity by making sure wear and tear is spread throughout the surface of each tire. This should take place every 5,000 to 7,500 miles. It can easily be included as a part of the oil change appointment.
---
The Parts Center

Whether you're having us do the work or you plan to take care of a few things yourself, you'll need quality components. That's where our parts department comes in. You can count on us to provide genuine OEM (original equipment manufacturer) parts that were designed to operate inside your specific vehicle.
---
Visit Us Today at Our Dublin OH Genesis Service Center
Our entire service department is dedicated to making sure your vehicle continues to perform at the same high level for a long time. If the information above sounds like the sort of encounter you'd like to have the next time you bring your car to a service center, contact the Genesis of Dublin team today. A member of our staff will help schedule your appointment.
---